Upskilling is the process of developing new skills to advance your career. This can apply to virtually any career field — nursing, marketing, business, teaching and more. If you're looking for a new job or to change careers, or you want to advance in your current field, upskilling can help get you there.
Adding to your skill set by growing in your field — or exploring a new one — can help you do your current job better, can lead to personal satisfaction with your career path and can help you stand out to hiring managers and become eligible for leadership roles and promotions.
Why is Upskilling Important?
It's important to prioritize your professional development, especially in a challenging job market. Layoffs, hiring freezes and high turnover can make staying competitive in your field more important than ever. The more you upskill, "the better prepared you'll be to master emerging technologies and advance your career," said Tenille Jones, director of outreach at Kenzie Academy from Southern New Hampshire University (SNHU).
What Are Some of the Benefits of Upskilling?
Upskilling has many benefits, both personally and professionally. Some of them are:
Building skill sets in a volatile workforce
Feeling more productive and engaged in your work, which can "positively impact your mental health," said Jessica Erb, a career advisor at SNHU
Increasing potential for promotions or salary raises
Learning new technologies that can help you strengthen your organization's business operations
Upskilling benefits organizations as much as employees due to its nature of creating "cross-functional employees," Jones said. It's cost-effective for businesses to support upskilling of their team members and "creates loyalty among employees," she said.
What Are Some Examples of Upskilling?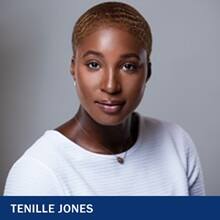 There are many ways to learn new skills that will directly or indirectly benefit your career. Perhaps you have a liberal arts background and want to diversify your skill set by learning STEM-related skills, such as a programming language. Or maybe you already work in technology and need to learn a new programming language, such as Python, to help meet the demand for coders who know how to use it. Or, maybe you see a lot of growth in artificial intelligence, "so you decide to upskill your existing career as a software engineer by enrolling in a course on machine learning," Jones said.
Once you have identified which skills you need to develop, there are a variety of ways to go about obtaining them. Some of those opportunities involve formal education, such as a degree program or certification. Some may involve short-term educational opportunities, such as bootcamp-style learning or competency-based education. And there may be ways to develop your skill set within your existing company already.
Some examples of upskilling are:
Bootcamp-Style Courses. These short-term courses focus on learning a new technology skill and can be "a great way of learning new skills fast," said Erb.
Certifications. Many career paths have certifications that "validate one's professional skills and competencies," Erb said. For example, most human resource positions require (an) SHRM (Society for Human Resource Management) certification, and project management professionals may need a PMP (project management professional) certification to advance in their field. These certifications often require extensive studying and preparation to pass rigorous exams.
Education. Completing college courses, an entire degree or a certificate program can boost your career and make you stand out in a competitive job market.
Professional Associations. Networking opportunities abound within professional associations for many professions. These associations also often provide access to professional development resources or events such as conferences, seminars or workshops.
Professional Development. Check with your current employer to see if they offer professional development funds or opportunities as part of your compensation package. "Utilizing employer-sponsored funds is a cost-effective way to develop skills," Erb said. If there are no current professional development funds available, talk with your manager. By working with your leadership, you may identify opportunities to develop your existing skill set. Also, consider "asking to take the lead on a project and for opportunities to collaborate with colleagues in your or other departments," said Erb.
What is the Difference Between Upskilling and Reskilling?
Upskilling is when you develop new skills or a higher degree of competency in your current role, "while reskilling is when you learn new skills for a new career or position," said Erb.
If a nurse earns a master's degree in nursing, they are upskilling, whereas if that nurse wants to change careers and become a mental health counselor or a teacher, they would have to pursue licensure in their new field, which may include additional coursework or an additional degree. That is reskilling.
How Do I Learn New Skills with Upskilling or Reskilling?
If you are interested in learning new skills to advance or change your career, there are multiple ways to go about it. For Jones, "bootcamp-style is the way to go." You focus on learning the necessary skills to enhance your existing knowledge and experience in a short period of time, compared to traditional education. This may include taking individual classes, earning a certification or earning micro-credentials in your field.
Erb recommends reviewing job descriptions to identify trends in the skills needed to advance jobs in your field. For example, suppose you reviewed job descriptions for data or business analyst roles. You might notice a requirement for skills in SQL, Tableau and Python, along with the ability to communicate effectively or solve complex problems.
"Once you have identified the necessary skills, reach out to people in these roles, especially at your current company, to learn more about how these skills may apply to the type of roles that interest you," she said.
How Do I Upskill and Reskill Employees?
Perhaps you're a manager and wondering how to help your employees advance their skills. Good for you, because investing in your team not only helps motivate and inspire your staff, it benefits your business as well. Upskilling and reskilling efforts are effective ways to show your commitment to your workforce.
"It goes without saying that by providing these options to reskill and upskill and encouraging your team to take advantage of them, you'll better position your company for success moving forward," said Jones.
Wondering where to begin? Erb has the answer: "First, management should assess its current workforce skills, identify its future needs, and use this to create a strategy for upskilling or reskilling."
Direct managers and human resources managers should work together to explore training and development opportunities. This could involve "adding incentives for employees to complete training or incorporate incentives into performance evaluations," she said.
Training is always best when embedded into the work at hand and included in the team's meetings or goals, according to Erb. "Training should never be a one-and-done type of delivery," she said.
How Do You Develop New Skills?
Traditionally, professionals developed new skills by going back to school. Depending on your goals, this can be a great option. Many excellent schools offer online options so you can even complete a degree program at your own pace. Be sure to check with your employer to see if they offer any financial help to cover some of the costs. Many employers will pay for some or all of the tuition if the degree directly applies to your job.
Explore alternate online educational options as well. With the introduction of "bootcamp-style" education, professionals can now take their careers to new heights for a fraction of the time and cost, according to Jones. This style of education often involves project-based instruction that offers real-world experience that can be very valuable to employers.
Developing new skills is all about your level of interest and determination. Like most things in life, you will get out of your upskilling efforts what you put into it. To properly upskill, be systematic in your research and formulate a plan. "Identify market demand for the skills you're considering and align them to your personal career goals," Jones said.
What Are the Benefits of Online Education for Upskilling or Reskilling?
In addition to being able to learn from your desk at your office or from the comfort of your own home, online education can offer a variety of majors, certificates, bootcamp-style courses and more that are "continuously reevaluated based on industry changes," said Erb. There is often also professional support to help you maximize your time and learning potential, such as:
Career Advising. Whether enrolled in a course or a degree program, learners may have access to professional career advising, where they "can work with a career advisor to identify courses, certificates, or minors that align with the skills needed," Erb said.
Flexibility. You'll be able to develop your skills and meet professional goals while still working a full-time job.
Variety. The sky's the limit with choices to grow your skill set. You could "learn a new programming language, learn how to build an app, or simply develop your soft skills," Jones said.
In whatever field you're in, by aligning your upskilling opportunities with your professional goals, you will ensure that your existing set of skills will "truly be enriched, and you'll see your new knowledge through into your career advancement," Jones said. Through upskilling or reskilling, you will be ready not just to weather any changes in the job market but truly thrive in your career.
Education can change your life. Find the SNHU online program that can best help you meet your goals.
Marie Morganelli, Ph.D. is a freelance content writer and editor.
https://www.snhu.edu/about-us/newsroom/education/what-is-upskilling